THIGH/HAMSTRING PAIN
The quadricep muscle, or front thigh muscle, has more trigger points in it than any other muscle human body. The reason for this is basically because it is the largest muscle group we have. Walking upright does have some drawbacks. We load up the muscle group even more when we gain a few pounds.....or many. The extra torque on our pelvis rotates it downward and forward, which results in undue stress on the lumbar vertebrae.. BACK PAIN!
Probably the most overlooked cause of low back pain, knee pain and many other pain syndromes, is by far... the QUADRIDCEP. Sitting a lot shortens up the quadricep. Excessive sports can shorten up the quadricep. Not walking much,...can shorten up the quadricep. Creating a dyhyrated body can shorten up the quadricep. Stretch some, you upright mobile primates of the 21st century....STRETCH!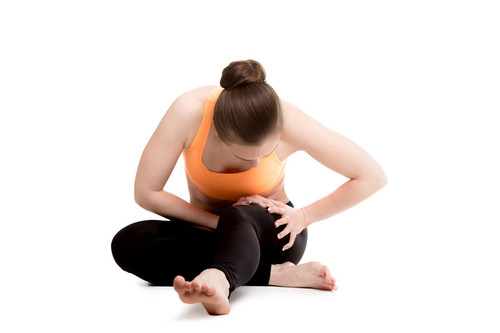 THIGH (QUADRICEP) PAIN
We owe everything to our quadriceps! Really. They are the powerhouse that holds us up. Our anatomy is almost identical to all other mammals. What is amazing is that we and only we, stand up. The other species support their bodies on four limbs. Our difficultly is balancing our torso's on a pivot that it is subject to gravity, muscular imbalance and age related weakness. Look in 'KNEE PAIN' for a quadricep stretch. The quadricep is the source of many muscular pain dysfunctions from thigh and hamstring "pulls", to LOW BACK PAIN, KNEE PAIN, and other oddities like TMJ dysfunction, hammer toes and upper back pain. These oddities are created by changing the muscular support system for the body, by rotation of the pelvis thus changing how the structure supports itself. Remember, we are only renters of this magical muscular thing we inhabit. We were not born with the knowledge to understand how it works. Luckily some people have been studying.
HAMSTRING PULL (INJURY)
Hamstring injuries are basically a result of the same cause. The quadriceps over power their "counter balance" muscle on the opposite side. The stronger muscle group wins the tug of war, and the weakness of the hamstring loses as the quadricep pulls and forces an elongation of the weakened muscle. This sets up a recipe for ...an injury. Look in 'KNEE PAIN' for stretching help.